Ethnomusicology
Ethnomusicology is a relatively young scientific discipline with extremely diverse fields of activity. It finds its origin at around 1900, in the already institutionalized field of Comparative Musicology, which had then set itself the goal of answering the big questions around the "origin of music" and the "essence of musical beauty" through the systematic comparison of globally collected instruments and sound documents. It wasn't until the second half of the 20th century that ethnomusicologists realized that their field of research, in contrast to historical and systematic musicology, was to be found in the study of non-European music (whereas the study of European folk music was, in principle, limited to folk music research – which was very often focussed only on its European origins). However, the more difficult it became to make distinctions between the "other" and the "own", between the "non-European" and the "European", between "folk music" and "art music" and between "serious music" and "music for entertainment", the more difficult it also became to formulate an exact definition of the discipline. So what is ethnomusicology?
Ethnomusicology can be described as the attempt to understand, to describe and to interpret music – including all relevant musical and dance practices - regardless of their origin, or their social, cultural, historical and political dimensions. The people involved in the musical happenings are, therefore, of as much interest as the music itself.
The aim of the IMMS at Halle is to take into account, as much as possible, the great diversity of the discipline and to interpret ethnomusicology broadly. This means that, basically, any music can be the subject of research - regardless of whether it is old and traditional or modern and electronic, whether it sounds foreign or familiar, whether it is considered hybridized or glocalized music, or whether it is presented on the streets, on stage or in mass media. What is definitive, rather, are the scientific methods in play – the most important of which being the ethnomusicological field research under consideration.
For teaching and studying in the field of ethnomusicology, this means that:
1. Students acquire fundamental knowledge of the subject history and within that, depending on time and space, implicit theories, goals, methodologies and forms of presentation.
2. They acquire a vast base of knowledge about a variety of music, of which concepts, design principles (and the respective contexts into which they are embedded), conditions for production and reception, as well as aspects of the passing on of traditions are examined for the purpose of becoming sensitively attuned to comparative approaches.
3. Students are encouraged to develop and expand their own fieldwork experiences and to reflect on them.
4. In the spirit of Mantle Hood's concept of "bi-musicality", students are supported in working practically with "other" music cultures.
5. Students will be given a look inside the work of important national and international scientific networks (e.g. ICTM, GfM, Kommission zur Erforschung musikalischer Volkskulturen -the Commission for the Research of Musical Folk Cultures) and, ideally, even have the chance to participate in their activities.
The program at Halle offers particularly favorable conditions for a specialization in Ethnomusicology. An anchoring in the department of musicology, with its one historical and systematic orientation, is primary, however, there can be many musical phenomena contained within – no singular, definitive sub-discipline of musicology needs to be assigned. Also the fact that Music Education, Media Sciences and Speech Sciences are offered at IMMS, allows for the study, research and teaching of and about a wide range of activities and interdisciplinary perspectives. Moreover, the fact that Martin-Luther-University Halle-Wittenberg houses a seminar for Ethnology, various research groups (e.g. ZIRS, Heritage, Culture in Motion), diverse region-specific institutes as well as the (non-university) Max Planck Institute for Ethnology proves an extensive array of further advantages. Rounding things off is the attractiveness of Halle as an ethnomusicological focal point through the availability of various events and festivals such as Women in Jazz and akkordeonakut! (accordion acute!) which further help to promote activities in ethnomusicology.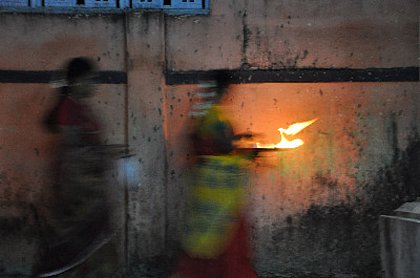 ---
---